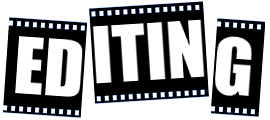 Editing QuickTime, AVI and Streaming Video Clips
As a routine part of video tape conversion to to rich media formats such as Real Video, Windows Media, Flash, or QuickTime, we're often asked if we can perform various editing tasks. The answer is always yes, and it doesn't matter whether the intended use is going to be on CD-ROM or the Internet.
For example, here are some common requests we receive when producing digital video:
A customer requests that we digitize only a 5 minute segment from the middle of his 30 minute video tape. This is the most common and there is absolutely no charge for this type of editing.
A customer requests that we combine two 3 minute segments from different parts of their tape to produce a new single streaming video clip.
A customer requests that we do an audio dub such as including music at the beginning or end of the movie clip during production.
A customer requests that we insert a still graphic image file such as a GIF, JPEG or TIFF file at the beginning or end of their newly converted digital video file.
In no instance will your original video tape be damaged or changed in any way. All of the editing is done on the digital level. Our charges for digital editing vary depending upon the complexity of the request, so please call us in advance so we can discuss your specific needs and provide your with a quote.
To add streaming video to your website or corporate Intranet or to have your video tape transferred to CD-ROM, simply send us your DVD, Mini-DV, Hi-8, Beta, Umatic,VHS or S-VHS video clips using our mail-in video submission form. If you have any questions about editing your videos, please call us toll free at 630-690-2141, or you may e-mail us at media@cybertechmedia.com.